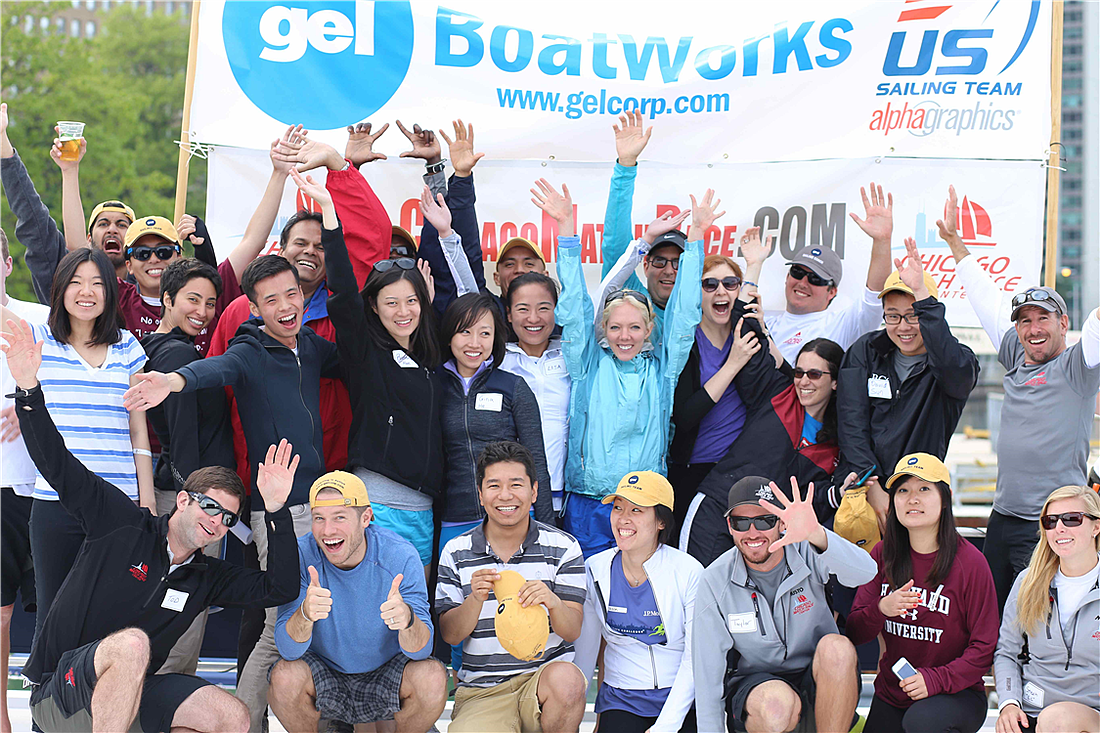 Scenario: Your organization is interested in planning an offsite for a group of employees and your mission is to make it highly impactful, memorable, and extraordinary. You were referred to Group Experiential Learning for those reasons, but experiential off-site design is new territory.
GEL offers experiential programming focused on leadership development, team bonding, collaboration, and more. Our custom programs are designed to take people out of their comfort zones in the great outdoors as well as in conference center meeting rooms. Experience formats run a wide range. Teams may tromp through the woods with US Army Rangers in Rhode Island, learn avalanche search and rescue with ski patrollers in Colorado, or sail on San Francisco Bay then hold business sessions at a campsite at the summit of Angel Island.
So how do you know which program format is right for you?
At GEL, we take pride in helping companies craft an offsite that matches their needs and delivers ongoing value to all participants. To help you select the program that most closely aligns with your team and objectives, we start by asking questions designed to give us a more complete picture of your current operating structure and potential challenges an experiential program can address.
What group of people will be participating in the offsite?
Is it a leadership team? Does the team have a shared professional focus, such as marketing professionals, engineers, or sales folks? Or is the group a mixture of people from across the organization?
How does this group of people work together? Are they an intact team, frequently collaborating to achieve shared objectives? Or are they a cohort of high potential individuals from across the organization?
Determining how a team works together on a regular basis and identifying any shared business objectives helps focus the overall goals of the off-site program. Intact teams may benefit more from a focus on communication, relationship building, and collaboration, whereas a group representing a number of different departments may focus more on individual leadership development.
How long has the group been together as a team? Have they recently gotten new members or a new leader? Have they gone through a reorganization? Did the team recently come together for the first time?
For intact teams that have recently merged, added members, or introduced a new leader, bonding and building trust may be the highest priority objectives. In that case, GEL will plan an experience, and customize briefing and debriefing discussions, around connecting as people and building a foundation of trust and respect that can support the team over time.
Leadership teams that do not work together on a regular basis may not need a heightened focus on bonding, even if newly formed. Instead, incorporating relationship-building into leadership development programming helps the team get to know one another while still focusing on their most important objectives.
Is the team high performing? Do they have high levels of trust, candor, accountability, and performance?
High performing teams need to be challenged in order to build on their upward trajectory. GEL's programs for high performing teams focus on taking participants out of their comfort zones to deliver personal insights, skills, and takeaway tools.
What issues is the team currently facing? Are these issues impeding team performance? Is there a lack of alignment on roles, goals, and objectives?
If intact teams can easily identify their issues, GEL uses those insights to drive the design and facilitation of the offsite. Since the issues are known, the majority of the experience can focus on addressing challenges and building frameworks to improve relationships and performance.
Oftentimes, however, issues can lie under the surface. In these instances, GEL works with clients in advance to identify the issues as best as possible through conversations and, if desired, an anonymous survey to team members. The resulting experiential program is designed to hold up a mirror for the team to help them observe the uncovered issues in a fun, nonconfrontational and nonjudgmental way.
Offsites are most valuable when they are tailored to a team's specific configuration and objectives. By starting with broader, structural questions and working down to more specific insights, GEL is able to identify key factors and help select the right program for each team. By taking the time to understand your goals, we can create a customized, high-value program that continues to impact teams long after the offsite ends.