Join GEL, in partnership with J World Annapolis, for a complimentary afternoon of sailing, team building and leadership skills development. June 29th, Taste of BoatWorks - Annapolis, MD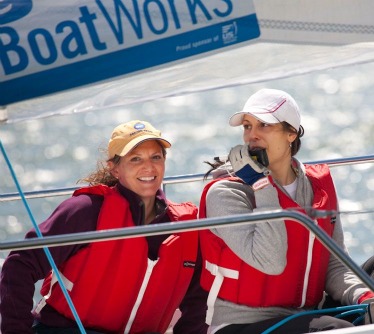 GEL builds high performance teams via active sailing and racing experiences while fine tuning their collaboration, decision making, and leadership skills – and as we travel around the country we invite corporate leaders and their management teams, event planners and local DMCs to come out for a taste of sailboat-based team building.

Participants get to sail with professionals from other companies in GEL's BoatWorks Experience, an exciting, fast-paced program. "A Taste of BoatWorks" is complimentary for prospective clients and partners, and individuals can pay a nominal fee to join us for personal skills development. The opportunity teaches you how to sail and complete a team challenge, all under the watchful eyes of professional sailing coaches and staff. No sailing experience is required!

Space is limited so we encourage you to sign up early. If you can't join us but are interested in booking a day of sailing with GEL – for your organization's management team, association networking event, charitable foundation development efforts, regional sales team's outing or simply a group day of sailing, please call us at 888-GEL-TEAM.

We'd be happy to speak with you on ways GEL's programs and events – hosted in Annapolis, Boston, other U.S. port cities and abroad in partnership with great sailing schools – can impact your organization's team work and leadership skills.
If you'd like us to schedule a Taste event in your region, contact us at 888-GEL-TEAM or via our contact us page.