Power of Avoidance Workshop
Presented by Captain Michael Flint
Have you ever had a full and really busy day, and not felt fulfilled? Have you had a week where you were running hard, making calls, sending emails, generating reports, attending meetings.....and at the end of the week failed to get done what was most important?
On the other hand, have you ever achieved something you wanted for a long time, thinking that it would make you happy, and then your inner self, deflated, asked the question: "Is this all there is?"
With this avoidance list exercise you will be given a tool to be clear in every action you take for yourself and your team. You will not get pulled away on a side project that is important to someone else, and not you or your team.
Quite simply, this is the ultimate tool for avoiding what distracts you, and allowing you the freedom to attack the most important tasks in your life. You will be the one that other people and other organizations envy.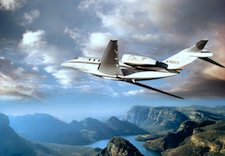 Captain Michael S. Flint is the former personal pilot to the wealthiest 1% of the world's population. Titans in business, politics, and entertainment have entrusted their lives, and their confidential conversations with him. Captain Flint has had the rare privilege of focused, and uninterrupted conversations with the likes of Nelson Mandela, 4 U.S Presidents, and the greatest investor in history; Warren Buffett.
Encapsulating the wisdom shared and the mentoring given, Captain Flint will, in this Avoidance list exercise share with you the one tool that has created hundred of millions of dollars for the business minds that have used it. For participants that come ready to finally avoid all that is stopping them from truly reaching new heights....this program is for you. This action filled experience will have you laughing, crying, and most importantly clear on how to achieve ANYTHING.