Michael Flint
Speaker & Program Facilitator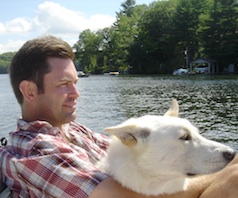 Michael has pushed the boundaries of what is probable and possible for over 30 years. At age 7, a defining moment occurred that would forever be a driving force in Michael's life. Riding in the back of his parents' van, a Boeing 747 passed closely overhead, causing the van to vibrate and be illuminated in the dark night. The roar of the plane's engines initially caused confusion and fear, but was quickly followed by excitement and wonder. The visceral and emotional nature of this experience set Michael on a phenomenal journey, overcoming parental resistance and countless naysayers to become a pilot.
Michael went on to solo his first plane at age 11, and with a similar determination, he became the first of his family to graduate with a college degree. Michael joined the Air Force aboard the Mighty C-130 Hercules aircraft flying rescue missions. The unit motto "That Others May Live" compelled he and his teammates to save over 900 lives while risking their own.
Since that time and all before the age of 40, Michael became an airline pilot with one of the largest carriers in the world, flew private jets for the largest private aviation company worldwide, and was awarded the prestigious title of Captain 3 times. Captain Flint has been to 82 countries, has flown and been entrusted with the lives of the most powerful and wealthiest 0.5% of the world's population, including Hollywood stars, business and political moguls, and four US Presidents. Michael lives by a piece of advice given to him by Warren Buffett, whom he served during his tenure at NetJets, "Love the passion in people, whether or not it supports you." Michael has mastered how to balance the driving force of will with the need for human development and connection. Michael is a highly valued and sought-after member of the GEL team. The experience that is created in Michael's program centers around what is most important for individuals in their lives: to create the space for greatness.