The GEL Team
GEL partners with leading sailing schools, quality charter operators, OD consultants and regional facilitators to deliver safe, effective and enjoyable team building and leadership development programs across the country.
Our team delivers consistently high-quality experiences. Since our BoatWorks formula is unique, we "train the trainers" in each location. Professional sailing instructors and licensed captains are utilized in all venues, and for custom events, we've even flown in Olympic and America's Cup athletes.
The Extended Team
Jay Palace - Founder & Facilitator/Speaker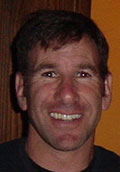 Jay brings over 20 years of experience leading high tech sales and marketing organizations to help GEL's clients develop their own high performing teams. While in the corporate world, he utilized sailboat excursions to build esprit de corps within teams of employees, partners and clients. In between GEL experiences, he still assists early and late stage start-ups with go-to-market research, alliance development and execution consulting services.
Our founder admits to being passionate about sailing. He served on the Louis Vuitton Race Committee and as a commentator for the America's Cup. He serves on the boards of the Treasure Island Sailing Center, Reach The World Chicago, and the National Maritime Heritage Foundation. On winter weekends, he's a PSIA Level II ski instructor on the slopes of Northstar-at-Tahoe in Northern California.
Jahn Tihansky - Guru & Program Architect

Jahn Tihansky brings 34 years of sailing, racing & coaching experience to bear for GEL's clients. He's been delivering sailboat based team building experiences since 1992 as owner of J World Annapolis and Director of Varsity Offshore Sailing at the US Naval Academy. Together with Jay Palace, he's developed and refined BoatWorks into the industry-leading experience it is today.
Robyn Benincasa - Adventure Racing Partner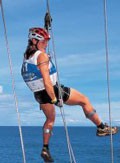 Robyn has been studying the good, the bad, and the not-so-pretty in teamwork for the past 12 years; first as a top sales rep for a Fortune 500 Pharmaceutical Company, and currently as a San Diego City Firefighter as well as one of the top Adventure Racers in the world. Her teams have won the most prestigious races in the sport, including the 7 day non-stop Eco-Challenge, and she now shares her teams' hard-won wisdom about creating that winning Human Synergy with corporations around the world through her adventure-based teambuilding company, World Class Teams.
Kristen Berry – Coach & Program Facilitator

Kristen is a US Sailing certified instructor who comes from a family of teachers and coaches. Before becoming a sailing coach, he was a swimming and diving coach and a fly-fishing and rock-climbing instructor.
Kristen owns and operates Gale Force Sailing, providing racing instruction, instructional lectures, and private coaching for clubs, teams, and individuals.
Kristen wears multiple hats for GEL as well, alternating between coaching and facilitating client programs. Here's a video interview with Kristen describing the role of a GEL coach during a BoatWorks program.
George Bonelli - Sailing Coach & Program Facilitator
George is a New Jersey native with a background in project management and business operations. A successful entrepreneur, he began his career as a project manager with Motorola where he managed large scale multi-million dollar private and public sector projects and honed quality and customer satisfaction skills. An avid sailor, George has achieved his ASA instructor certification in addition to having sailed throughout the Caribbean, Mediterranean, and Adriatic Seas and across the U.S.
Michael Flint - Speaker & Program Facilitator

Michael has pushed the boundaries of what is probable and possible for over 30 years. He has served as a pilot in the USAF, as an airline pilot and as a private pilot to some of the world's most powerful and influential people. The experience that is created in Michael's program centers around what is most important for individuals in their lives and for organizations: to create the space for greatness.
David Rennie - Sailing Coach & Program Facilitator

David hails from Edinburgh, Scotland and brings 40 years of sailing experience to the table. He is a Royal Yachting Association Yachtmaster, a US Sailing Keelboat Instructor, a PSIA-Alpine Ski Instructor, a PADI-Rescue Diver and a SHRM- Senior Professional in Human Resources. David is one of our most popular coaches and has a dock side manner guaranteed to calm the nerves of any new sailor.
Erica Hoffman - OD Consultant & Program Facilitator
Erica brings a strong background in leadership coaching, organization development, and excellent facilitation skills to bear for GEL's clients.. As founder and owner of The Symphony Group, Erica has helped a myriad of clients design, develop and implement leadership and organizational development programs and initiatives. She's worked with GEL since 2004 facilitating experiences, assisting our clients with pre and post consulting and developing custom programs. Erica received a B.A. in education and cultural anthropology from James Madison University and holds a certificate in Organization Development and Leadership Coaching from Georgetown University.
Vince DelPidio - GEL Facilitator & Principal Race Officer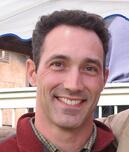 Vince is a yachtsman and all around water sports enthusiast. Although he recently restored a classic cruising sailboat, he is passionate about yacht racing and spends many weekends going around buoys or racing down the California coast. Professionally, he's been drawn to the water as well, managing an America's Cup charter business, and serving as the general manager of J World Performance Sailing San Diego, an organization consistently ranked at the top of the nation's sailing schools. In that role, Vince managed the JWorld relationship with GEL, and now serves as one of our fly-in facilitators. He is also involved in several start-ups in the marine industry and is fueled by his passion for helping entrepreneurs and business professionals with leadership development.
Thomas Magness - Program and Seminar Leader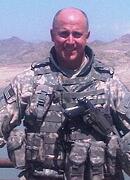 As an Army veteran, engineer, and Airborne Ranger, Tom's experiential events are focused on the ground for those of you who prefer the land to the sea. Drawing from his extensive training and coaching expertise, based on both his military and private company careers, Tom will provide you with proven strategies that will show you how to be a leader, take charge, and make things happen. Retired Army Colonel Thomas 'Tom' Magness, author of Leader Business, motivational speaker, trainer and consultant, brings over 30 years of battle-tested leadership skills to action-packed, experiential leadership events and seminars to address the leader development needs of your organization.
Adrian McIntyre, PhD - Consultant and Program Facilitator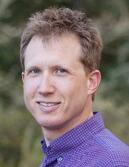 Dr. Adrian McIntyre is a cultural anthropologist and internationally-recognized authority on communication, leadership, and human performance. He leads GEL's consulting practice, working with our clients to design and implement leadership and team development initiatives. He has designed a framework for effective communication that radically shifts organizations into better performance. Dr. McIntyre delivers powerful keynote addresses, facilitates multi-day workshops, and provides cutting-edge executive coaching.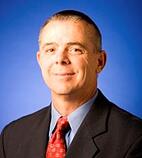 Gregory A. Dale, Ph.D. is a Professor of Sport Psychology and Sport Ethics at Duke University. He consults with numerous college and professional athletes and teams. He also provides leadership training and teambuilding services for organizations and corporations around the world including VF Corporation, The World Bank, Airports Council International, Habitat for Humanity International, Pfizer, Northwestern Mutual, and Skanska International.
Why do clients engage us repeatedly?
Our programs are top-notch.
Our people are experts.
We sweat the details.
We love what we do, and it shows.