Example BoatWorks Experiential Program Page
Objectives
Hone our leadership & communication skills
Deepen our bonds, have fun
Develop awareness of natural individual styles and ingrained team norms
Engage in candid conversations identifying the impacts of existing and possible dynamics:
Strengths and norms which work well
Areas where additional focus can improve results
Next steps to enhance the positives and address deficiencies.
What to Expect
Get ready for an exhilarating day at sea, but don't stress...absolutely NO SAILING EXPERIENCE is required. We will be learning together and then attacking a group challenge which will highlight our strengths and weaknesses in areas of group decision making, leadership styles and collaboration. Be prepared to be surprised by what we learn about ourselves and each other.
Schedule
The standard BoatWorks program lasts one day, and is often incorporated into an organization's multi-day off-site planning or strategy session.
To operate with integrity as a team, we request that you be ready to start each segment at the times listed below.
| | |
| --- | --- |
| 9:00-9:30AM | Kick-off |
| 9:30-10:00AM | Sailing & Safety Orientation |
| 10:00-12:00PM | Sailing Practice |
| 12:00-1:00PM | Lunch & Challenge Briefing (ashore) |
| 1:00-4:00PM | BoatWorks Group Challenge |
| 4:00-5:00PM | De-brief and Refreshments |
| 5:00 | Departure |
Advance Participant Questionaire
To customize and tailor our program, please take ten minutes to share your thoughts. The anonymous survey will capture our team's priorities and perspectives on current norms and dynamics.
[Example advance questionaire]
Boats and Facilities
You'll sail a J-80 racing yacht. This one-design sailboat is versatile and highly maneuverable, but like any sailboat, requires teamwork to make it go.
PHOTOS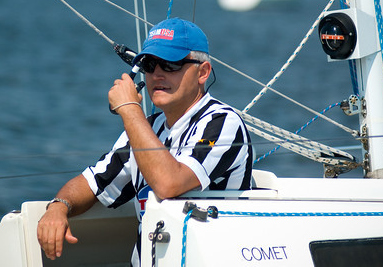 BoatWorks Strategist hard at work.

FEEDBACK
Please let us know what you thoughts and how our team might improve our own performance. [placeholder for post action feedback survey]