Saturday's BoatWorks program for 20 members of the Harvard Club of Chicago was fantastic!
Our team of coaches, support boat drivers, facilitators and score keepers at the Chicago Match Racing Center loved this group, who were all smiles, all day long. See?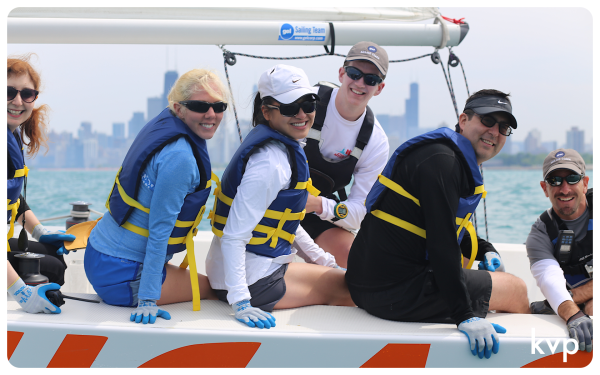 Some more great photos taken by Kathleen Virgina Page are up in an album on Group Experiential Learning's Facebook Page Don't foget to like us while you're there!
Stand by for some more photos as we sort through them, and if you sailed with us, look out for an email certificate of completion... you guys conquered the BoatWorks Challenge
And in addition to having fun, the team really caught fire after they gelled. Check out the improvement between two runs through the BoatWorks Challenge course, with some commentary from their Observer/Controller thrown in for good measure.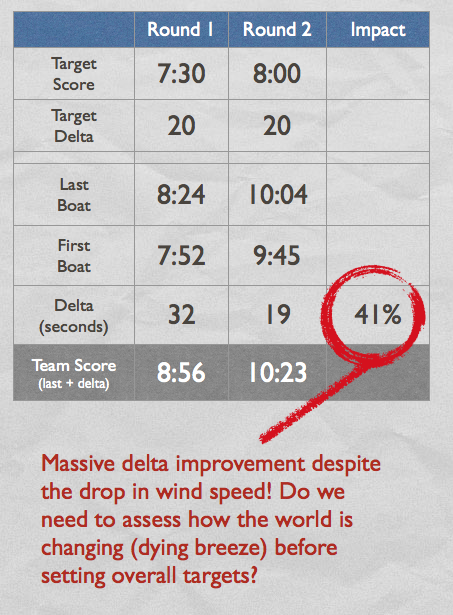 Your own team in need of fun or focus on collaboration and leadership?