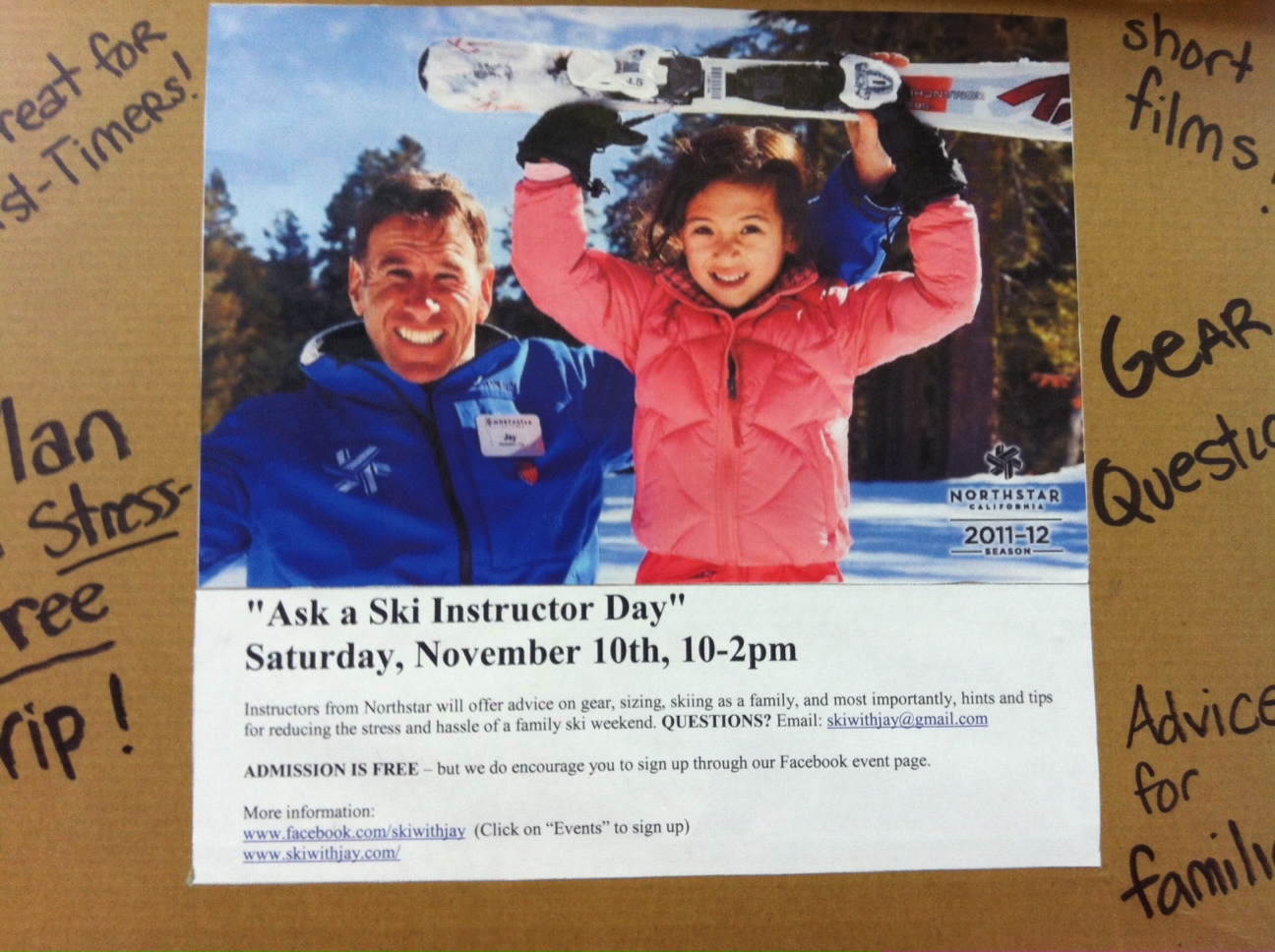 GEL's lead facilitator, Jay Palace spends his winter weekends teaching skiing at Northstar in Lake Tahoe. He will be participating in a 'Ask a Ski Instructor' event at the Sports Basement in San Francisco on November 10th from 10am to 2pm. Along with a team from Northstar at Tahoe, Jay will be speaking about stress free family skiing vacations, and how to introduce your kids to the sport.
The event will feature short films and presentations about topics relevant to first timers as well as families who already ski or board together. The team will also be doing short presentations about specific topics, which should lead to good Q & A. Jay and the team will also be providing tailored advice on gear, skiing as a family, and avoiding common stresses of family ski vacations.

If you are interested, sign up on the facebook event page! The Sports Basement will be giving a 10% discount to folks who attend and want to shop for anything while they're there.
Come on down to the Presidio, meet Jay, and get all of your questions answered for a fun and stress-free ski season!