I bought a stand-up paddle board recently as part of my ongoing effort to pass my Level 3 Ski Instructor Certification Exam. Mike Hafer, the assistant director of the Northstar-at-Tahoe Ski School and a member of the PSIA National Demonstration Team had advised me to spend the summer working on fitness and balance in order to conquer the exam.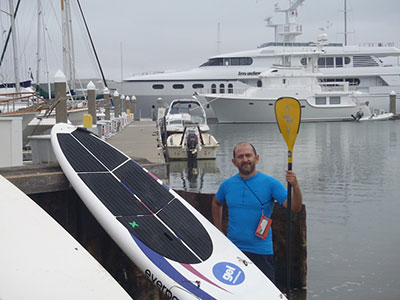 Paddling has been fantastic. I have been amazed at how easy it is to learn. I didn't fall in the water at all, but the best part has been the people I've met out on the waters of Richardson Bay.
It seems I've been doing some team building of my own, meeting a lot of fellow paddlers and kayakers. One person I met was Leigh Claxton, a local yoga and stand-up paddleboard instructor, who's created some pretty unique classes combining yogo and paddling. Yes… yoga, on a paddle board!
Leigh and I discussed the adventure racing programs that GEL has done in the past and kicked around ideas for combining paddle boarding, kayaking and hiking with geolocation–style scavenger hunt.
Separately, a good friend of mine who runs a Lululemon store in the East Bay asked me if GEL had any experiential programs at a lower price point than our BoatWorks or RaceWorks sailing programs. A win-win idea was born!
If you're interested in our organizing a program like this for your group visit the Stand Up Paddle Boarding Adventure Races program page and fill out the info request. Or feel free to call or e-mail me directly.