If you caught the sailing bug when you went sailing with me or another member of the GEL sailing team, there are some great opportunities to get out sailing this weekend. It's the Eleventh Annual Summer Sailstice, a celebration of sailing coming up this weekend, June 18/19.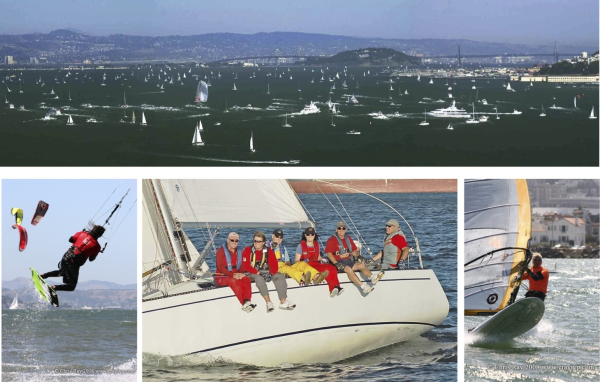 I'll join the organizers in inviting you to sail, race, or cruise and join sailors worldwide during the longest sailing weekend days of the year. Launched in 2001, Summer Sailstice was created as a holiday uniting sailors in a global sailing festival.
To participate, simply sign up at http://www.summersailstice.com and then go sailing on the weekend of June 18/19. The website allows you to post your sailing plans, create and promote a sailing event, invite others or see what other sailors are doing in your area. Host a race, arrange a cruise or just go sailing for the Sailstice holiday to connect sailors across the seven seas.
By signing up, you're also eligible to win prizes donated by Footloose Sailing Yachts, Hunter Marine, West Marine, Hobie, Offshore Sailing, Woodenboat and many of your favorite marine businesses. Prizes include a one-week BVI charter with the Footloose Sailing Charters, a Hobie kayak and over 400 other prizes. Sign up early and plan to get together with friends and family to celebrate life under sail on June 18/19.
We're supporting Sailors for the Sea, an environmental organization enlisting sailors to support healthy oceans. When you sign up, you can 'check the box' to help save the seas as you sail by contributing funds for every mile sailed.
Sail Locally, Celebrate Globally and join the whole world sailing!